Mum (Audrey) and Dad (Max).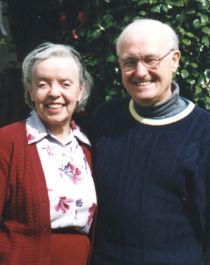 Meeting at university in London, Mum and Dad married after dad's post-WWII service. Finding the going rough in post-war UK, the newly minted civil engineer and his (presumably adventuresome) bride took off for a position in Rhodesia. A few years later, on returning to the UK (to Scotland) guess who showed up? (Me!)
Over a decade and several moves later, the UK was again too small for the family (by this time four of us), so off to Toronto, Canada we all went.
In Toronto, Mum devoted a number of years to teaching high school math, and Dad undertook successively more ambitious construction projects.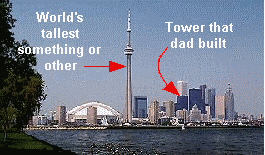 Mum and Dad left Toronto for Vancouver Island in 1977, and several years later moved back to the mainland, to settle (I think) in Vancouver.
After "discovering" computers in 1981 (while visiting an offspring), Mum took to the subject with enthusiasm, and became a leading light in local PC club meetings. She took an evening course in PC assembly language, and delighted in outwitting her youthful engineer classmates.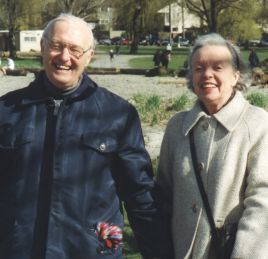 Mum is also a frequent collaborator with Dad, (though DTP and accounting are probably more useful skills than assembler), and has been active in local politics. At some point she was bored and decided to write and publish a book on Solitaire.... playing-card fun for the whole, uh, individual.
In recent years she's returned to the classroom, where as an ESL teacher she's helping recent arrivals from China and elsewhere perfect their English accents (even if the grammar's not so good.).
Dad is supposedly retired from project management, so now he has plenty of time to do project management consulting.
He is past president of the Project Management Institute (PMI), and in the early 80's was responsible for studies and consolidation efforts which resulted in the 86-87 Project Management Body of Knowledge (PMBOK).
In addition, Dad has authored several books, including "Framework for Project and Program Management Integration" (PMI, 1991), which gives an integrated overview of the PMBOK. The PMBOK, now having undergone revisions and refinements, has become a well-regarded reference and forms the basis for PMI's Project Management Professional (PMP) accreditation program.
Dad expounds further for the benefit of all at:
maxwideman.com